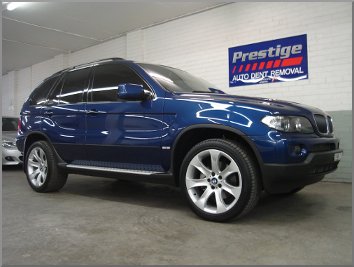 The Advantages Of Paintless Dent Removal
Previously, damage to your vehicle regardless how minor, would result in costly repairs, your car in a shop for days, even the inconvenience of an insurance claim.

At Prestige Auto Dent Removal our repair system allows the damaged panel to be repaired without affecting the vehicle paint finish. The dent is removed leaving an undetectable result while maintaining the integrity of the painted surface.
Prestige Auto Dent is conveniently located in Artarmon on Sydneys' North Shore. We have carried out Paintless Dent Removal repairs to the highest standard for over 20 years.
Provided the paint finish has not been fractured or scratched beyond the surface coat it may well be possible regardless of how large the dent to repair your vehicle successfully without the hassle and cost of conventional repairs. Our system and expertise allow us to achieve successful results on dents that most other Paintless Dent Removal repairers would not even attempt. Most importantly your vehicle maintains it original factory finish which will enhance your resale value dramatically.
We are regarded by our customers and many of Sydney's prestige car dealerships and smash repair businesses on the North Shore as the best there is when it comes to expert Paintless Dent Removal.
Money Back Guarantee
With our wealth of knowledge at your disposal we can provide educated advice and point you in the right direction to achieve the results your car needs to keep it looking in as new condition. We have a simple philosophy that, the repair of your car is guaranteed to meet your expectation or it is free.