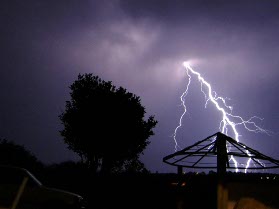 Hail storms are usually sudden and unexpected. A beautiful summer day can turn bad and leave your car a mess. What now, your investment will never be the same again, or will it?
We pride ourselves in our ability to repair dents that are totally undetectable. Our attention to detail, in achieving a perfect result every time, gives us the edge over others repairers.
We can repair hail damage without affecting your cars original factory finish, so your car can be returned to the same condition as it was before the storm, thus maintaining your investment.
We have a good working relationship with all major insurance companies and can manage your claim from start to finish.
In many cases if your repairs are subject to an insurance claim, we can provide a courtesy car while your vehicle is being repaired. Conditions do apply.

Money Back Guarantee
With our wealth of knowledge at your disposal we can provide educated advice and point you in the right direction to achieve the results your car needs to keep it looking in as new condition. We have a simple philosophy that, the repair of your car is guaranteed to meet your expectation or it is free.